DV Data Analytics is a leading data science training and consulting firm, led by industry experts. We train candidates and bridge the gap between the industry requirements and the skills of the candidates towards recourse hiring for MNCs
We Aim to build a relationship which is based on honesty, transparency, and trust to both our students as well the Corporate. We take utmost care to deliver practical and industry-oriented knowledge to our candidates
Our Training and consulting organization established for imparting innovative academic programmes having direct relationship with the world and market force of the country for the last 12 years. The institute has enrolled more than 2500 candidates, out of which 95%+ is the success rate with 17.5 lacs pa. as an average salary. We have faculty strength from industry experts, and which leads to our training and placement success. Our students are from both technical and non-technical graduates who have been trained and placed in big MNCs like Morgan Stanley, Amazon, Flipkart, ANZ Bank, One Saving Bank, Citibank, HSBC, Honeywell, Standard Chartered Bank, Societe Generale, Commonwealth Bank of Australia, Flipkart and Ford Motors etc
Our Consulting team are from industry (Telecom, Banking, Insurance, E-commerce, Retail) led senior experience people and aiming to optimize organisational growth by data driven approach such as
Data quality and management challenges
Business intelligence and MIS reporting and automation (Daily, Weekly and Monthly)
Technology migration and optimizing process improvements
Advanced analytics solution and strategy building
Develop automated actions using Machine Learning and Artificial Intelligence
Model deployment and execution
Get trained by industry experts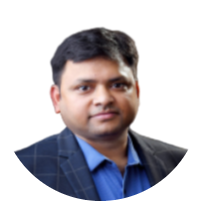 Debendra D Das
MBA in IT and Business Analytics, FPM from IIMB and International School of Business Research (ISBR)
Mr. Das comes with 18+ years of Industry experience into Data Science field. Have worked across Healthcare, Telecom, Retail Market and Banking Credit Risk domain. Trained more than 1800 data science resources across corporate and individuals for more than a decade now. Skilled and delivered industry specific data analytics as solution to DBMS reporting, Visualization and Automated actions for strategy building using Machine Learning and Artificial Intelligence.
Experience with International Clients: UHG, Tata, IBM, HP and HSBC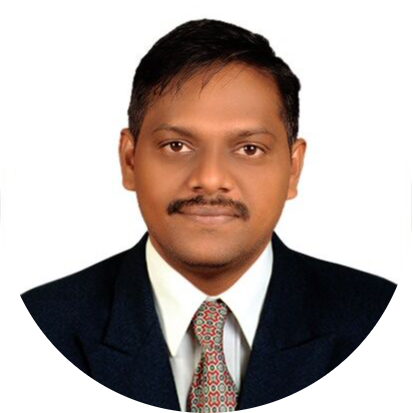 Venkat Reddy Konasani
MSC Applied Mathematics, Indian Institute of Technology Bombay (IIT Bombay)
Venkat holds rich industry experience as an applied Data Analyst and Data Scientist. Venkat has 12 years of experience as a Data Analyst and Data Scientist. Venkat has 6+ years of experience as a Corporate Trainer. He has handled nearly 100 corporate batches. He is the author of the book "Practical Business Analytics Using SAS" and "Machine Learning and Deep Learning using Python and TensorFlow". He has experience in credit risk model building, market response model building, social media analytics, and machine learning.
Parth Gupta
MBA, CFA from Indian Institute of Management Bangalore (IIMB)

Parth comes with an extensive experience in Risk Management & Analytics domain working with a variety of financial institutions around the world. Parth's expertise into the banking industry spans across functions like Credit Risk, Quantitative Modelling, Strategy & Pricing Analytics and has vast experience in assisting banks with regulations like IFRS 9, IRRBB, CCAR, DFAST, Basel, etc. Prior to joining AFS, Parth has previously been employed with KPMG, HSBC & Credit Suisse
DV Data Analytics-Recognitions